About Amender Technologies
We are specialists in IT Infrastructure Support, IT Applications Support, Technical Helpdesk Support, Website Designing & Web Hosting Solutions, Online Helpdesk, Online Business Solutions, E-commerce, Sell on Amazon/Flipkart Consultation.
We have many one-stop solutions for your business.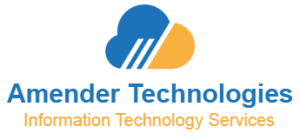 Get in Touch
We offer variety of services related to Information Technology
Find us at
442/28, Nagar Parishad Colony, Behind Camp Office, Sadar Bazar, Satara, Maharashtra - 415001 (India).
Email Us at:
[email protected]
Give us a ring
+91 9741518059
Mon - Fri, 08:00 - 20:00